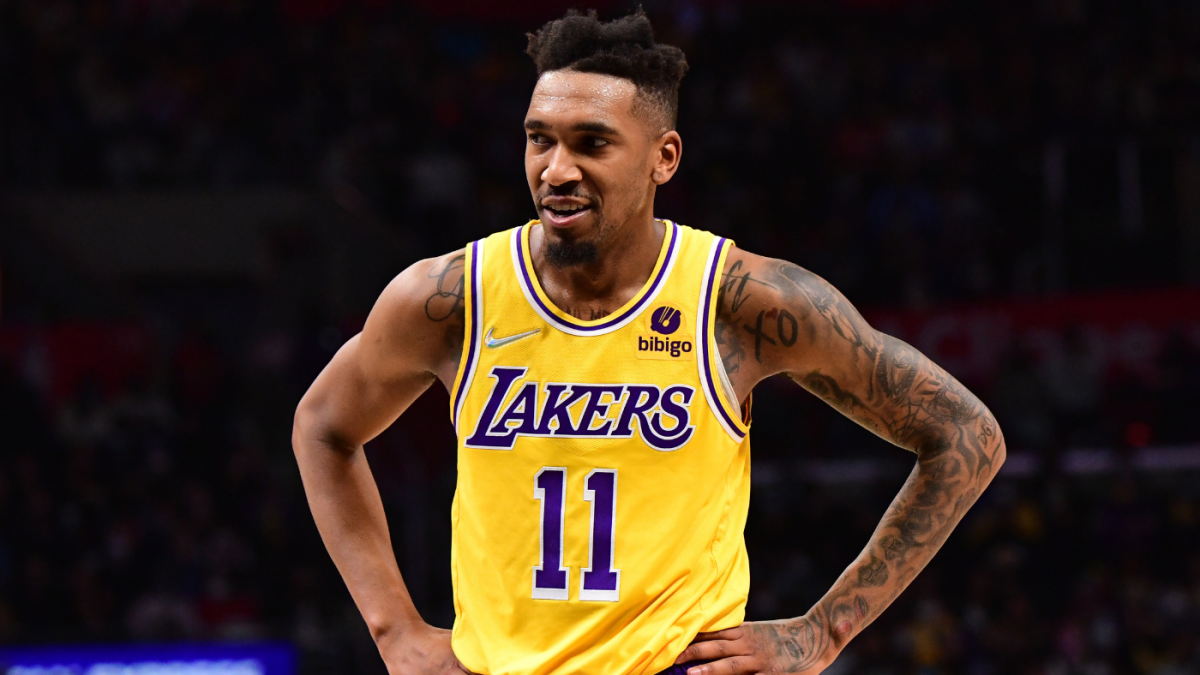 Malik Monk has been among the most reliable players on the Los Angeles Lakers this season. He's averaging over 15 points per game since joining the starting lineup in December, and as teammates have gotten injured around him left and right, he has missed just a single game since Christmas. Had the rest of the NBA known he would be this type of player, he almost certainly wouldn't have been available to the Lakers for a minimum salary.
But as his agent, Jeff Schwartz, told ESPN's Dave McMenamin, Monk had just three suitors this offseason: the Lakers, Knicks and Mavericks. The Lakers pursued him relentlessly and ultimately landed the ascending guard. They've given him the sort of stable role he always lacked in Charlotte. Of his 30 career starts, 29 have come in Los Angeles. He's averaging career-highs in points, minutes and shot attempts despite playing on a team with several Hall of Famers.
Monk has been so successful in Los Angeles that both sides are hoping to make this a long-term partnership. "We're very loyal people," Malik's brother Marcus told McMenamin. "The Lakers were calling him nonstop once free agency opened. So we don't forget about that."
That's a sentiment the Lakers share. "The partnership has been a win from both sides," Lakers general manager Rob Pelinka said. "Both for the Lakers, in terms of the productivity he's had for us and then I think on his side, just showing people what he can do in big moments in big games. ... He's a guy that we would see as hopefully a part of our future."
CBS Sports HQ Newsletter
Your Ultimate Guide to Every Day in Sports
We bring sports news that matters to your inbox, to help you stay informed and get a winning edge.
Please check the opt-in box to acknowledge that you would like to subscribe.
Thanks for signing up!
Keep an eye on your inbox.
Sorry!
There was an error processing your subscription.
Of course, basketball is a business, and the Lakers are operating at a financial disadvantage in the Monk sweepstakes. In all likelihood, they will only be able to offer him around $6 million as a free agent next season. That is roughly the salary allowable by the taxpayer mid-level exception. Other teams with cap space or the non-taxpayer mid-level exception could offer him more.
The advantage the Lakers do have, aside from their preexisting relationship with Monk, is his Non-Bird Rights. Should Monk re-sign with the Lakers this offseason at any figure, he would be eligible for Early Bird Rights if he became a free agent next offseason or Full Bird Rights if he became a free agent in 2024. With Early Bird Rights, the Lakers could pay Monk up to 105 percent of the non-taxpayer mid-level exception in 2023, and if he waits until 2024 to sign a long-term deal, the Lakers would be able to sign him for anything up to the max. In other words, the Lakers can't pay Monk what he is worth right now, but if he is patient, they will be able to do so down the line.
If staying in Los Angeles is his priority, that path will be available to him. But Monk has been one of the great stories of the 2021-22 season. Teams are going to offer him as much or more money than the Lakers this offseason, and it will be up to him to decide where he wants the next phase of his career to take him.