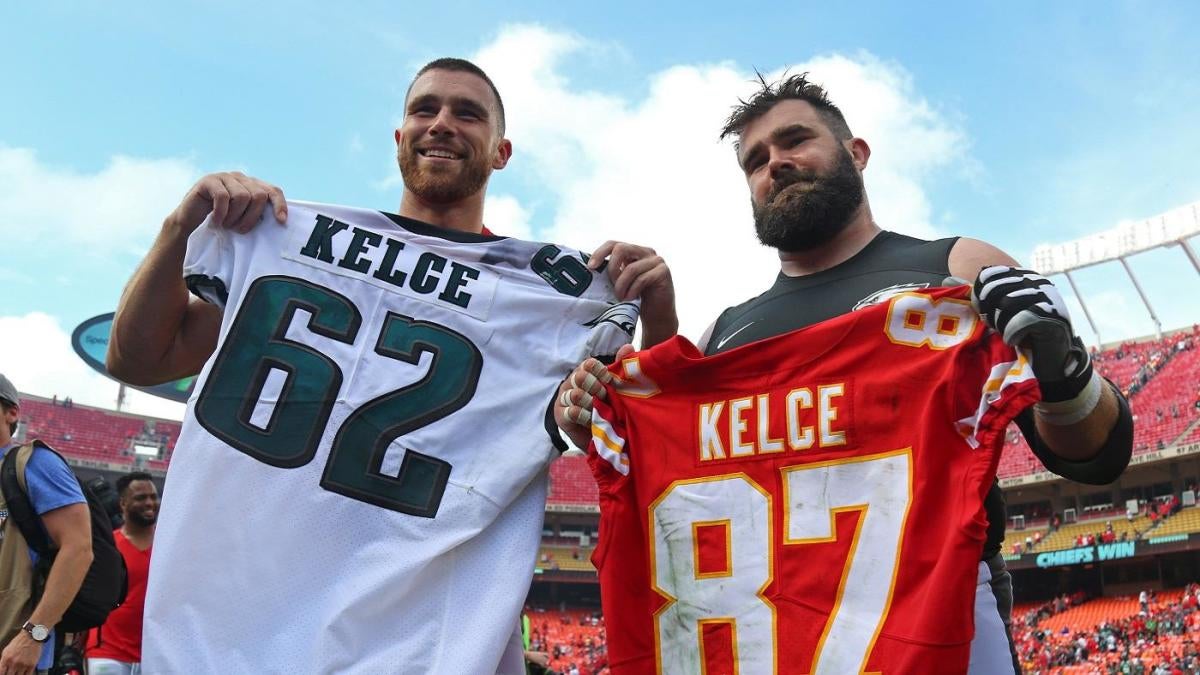 Having two children in the NFL and them both making the playoffs is pretty wild, but it does present a challenge -- especially when their games are on the same day. Donna Kelce, the mother of Philadelphia Eagles' Jason Kelce and Kansas City Chiefs' Travis Kelce, wanted to be there in person to support both of her kids on Super Wild Card Weekend, but with the games both on Sunday that was not an easy feat.
Still, Donna made it her mission to be there for both Jason and Travis, even if it meant a long day of travel. She began in Tampa Bay to watch the Eagles take on the defending champion Buccaneers and provided updates as the game went along. The Eagles lost 31-15.
That game started at 1 p.m. ET, meaning she had a few hours to get to the Chiefs' primetime game at Arrowhead Stadium. She used a few modes of transportation to get to her destination and a delayed flight caused some issues, but she still felt like she could get to the game by the first quarter.
Not only did she make it on the flight, but she had an outfit change as well to reflect the game she was headed to.
With the stadium in sight, so was her goal and, donning a Chiefs championship hat and a Travis No. 87 jersey, she celebrated this feat from the stands.
The second game was was a little better for the Kelce family, as the Chiefs eliminated the Pittsburgh Steelers with a 42-21 victory.
Donna's football-filled day wasn't over yet, though. After the game she joined media availability to ask her son some questions. When it was announced that the next question would be from Donna Kelce, Travis seemed a bit confused, saying, "I'm sorry what?"
Donna asked about Travis throwing a touchdown pass in the game -- a two-yard completion to Byron Pringle.
"To finally throw a touchdown, like I used to tell my mom when I was like five years old that I was gonna eventually throw a touchdown in the National Football League. I finally got it done, it only took me nine years," Travis Kelce said.
Donna, referencing her tough start to the day, added, "That's what makes sports so great, because you can be depressed in the morning and elated in the evening."
Travis ended the exchange saying, "Glad I could put a smile on your face. Love you mom! … she's the best man."
The Chiefs move on to the divisional round and will host the Buffalo Bills on Sunday at 6:30 p.m. Donna's travel schedule will not be nearly as complicated for that game.