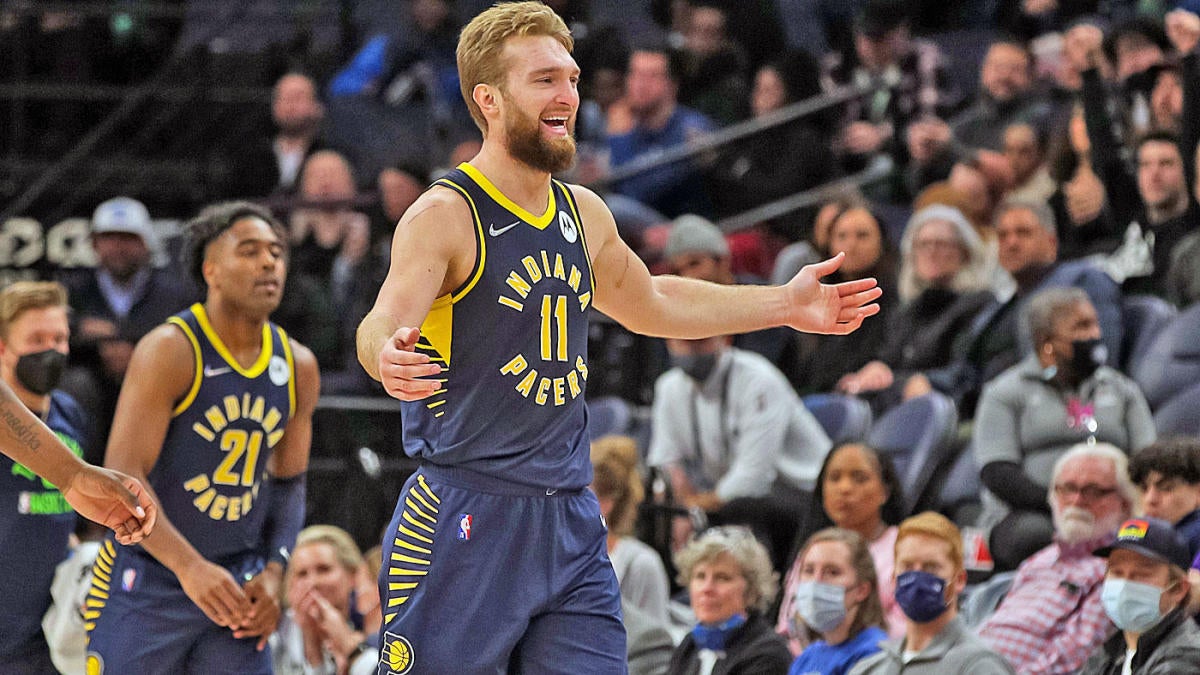 The Indiana Pacers fell to 9-14 on the season on Monday night as they suffered their third defeat in four games. This one came at the hands of the Minnesota Timberwolves, who came back from a 12-point deficit and held off the Pacers down the stretch to win 100-98. 
This was another frustrating night for the Pacers, but there was a silver lining. Big man Domantas Sabonis made history as he finished with 16 points, 25 rebounds (career high) and 10 assists for his first triple-double of the season. In the process he became the first player with a 25-rebound triple-double since Shaquille O'Neal put up 24 points, 28 rebounds and 15 blocks in 1993. In addition, he he became the first player to put up 25 rebounds and 10 assists in a game since Maurice Lucas went for 23 points, 26 rebounds and 10 assists back in 1980. 
Rebounding isn't the most exciting aspect of the game, but it was pretty impressive to watch Sabonis clean up on the glass. With Myles Turner sidelined because of a non-COVID illness, Sabonis was the only true big man who played significant minutes for the Pacers. That left him largely by himself in the paint, and he was all over the place, grabbing 25 of the Pacers' 47 rebounds in the game. 
Unfortunately for the Pacers, he just couldn't do enough offensively down the stretch. Not for a lack of trying, however, as he made a bunch of nice plays as a facilitator, assisting on three straight baskets at one point in the fourth quarter. He even hit two clutch free throws to tie the score at 94 with just over a minute to play. It wasn't enough, however, as the Wolves escaped with the win. 
For the season, Sabonis is now putting up 17.3 points, 12 rebounds and four assists per game. His scoring and assists are down slightly from last season, but his overall impact has been positive as he boasts a plus-5.7 net rating differential. Much like on Monday night, however, Sabonis' effort often hasn't been enough. 
The Pacers have been shorthanded for much of the season and are drifting further and further out of the playoff picture. It's still only late November, but the Pacers are almost as close to the Orlando Magic for the worst record in the Eastern Conference (4.5 games ahead) as they are to the Charlotte Hornets for the No. 6 seed (four games behind).